Group games, challenges, and exercises via platforms like Zoom, Microsoft Teams, and Google Meet are examples of virtual team-building activities. Icebreaker questions, virtual campfires, and group fitness classes are examples of activity types. These virtual activities are intended to strengthen relationships, improve communication, and boost employee morale. These activities are also known as team building activities and remote virtual team building activities, and they can be free or paid.Virtual team building is a deliberate effort to increase trust, collaboration, communication, and professional skills development through intentional activities on a virtual platform. For remote employees and team members of any kind, it frequently includes options such as online events, games, activities, ice breaker questions, and parties.
What is its importance?
While it may seem counterintuitive for in-person teams to participate in online activities, it can be beneficial to them as well. Virtual team building may be the ideal solution for large teams or companies looking for activities that cater to large groups at an affordable price. Online activities also frequently provide more opportunities for team interaction than a large, in-person setting. Another advantage of virtual team building for in-person groups is the ease with which they can plan and coordinate events.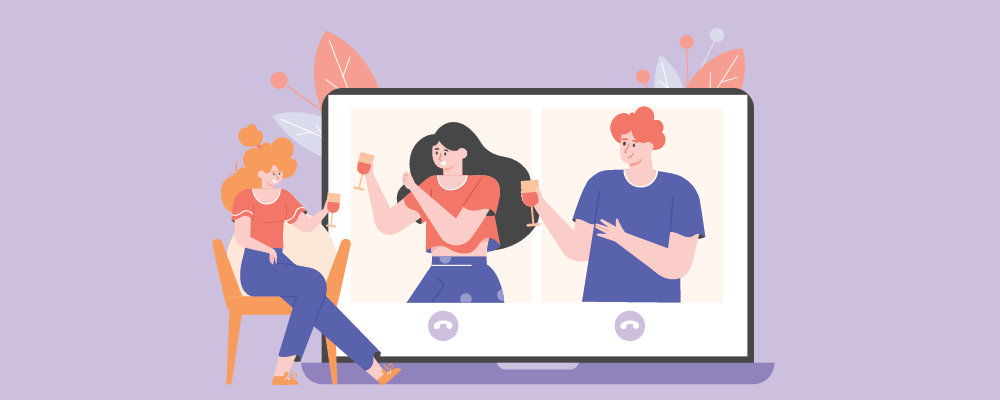 Finding a large event space, calculating parking options, and negotiating prices to accommodate a large group are often easier and more cost-effective than online activities, which often only require sending one Zoom link.In addition to reducing loneliness, virtual team building boosts company morale. Employees are more motivated to produce excellent work and bring their best to work every day when they believe their company cares about their mental health and interpersonal relationships. Working from home has its advantages, but it can also be lonely. People who have few or no interactions with coworkers often feel cut off from the team and the company.
Conclusion
Virtual team building can be accomplished in a variety of ways, but the most important factor is to put intention into action. At the start of a meeting, team leaders can do something as simple as asking an ice breaker question! Making it a priority to plan and schedule things for the group regularly ensures that a team stays connected, develops relationships, and reaps the benefits of virtual team building mentioned above. There are many steps one can take to facilitate virtual team building.One can choose options that focus on professional development for team members to make events applicable for virtual team building.